Twin Fang Strike is an Assassin Claw tree skill that attacks the enemy with fire and poison damage.
Description
Twin Fang Strike
Attack - Create fire and poison explosions on striking
Requires a claw

Fire Damage: xx-xx
Poison Damage: xx-xx over 1 second
Mana Cost: xx

Synergies
Energy and Dexterity: +xxx% Increased Damage
Skill Stats
| Skill Level | Base Points | Soft Points |
| --- | --- | --- |
| 1 | | |
Equipment
The Twin Fang Strike skill can be found on following items:
Gallery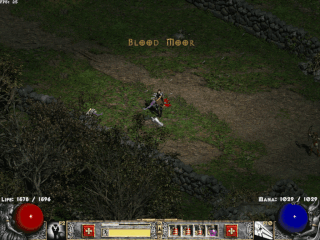 Changelog
Median XL 2017

1.3
Mana cost reduced by 30%, fire and poison damage increased by 25%
1.1
Now benefits from both energy and dexterity
1.0
Is now a claw only skill that requires level 12, damage increased, base mana cost reduced
Older Versions
MXL Ultimative
XII
Slightly increased AoE.
2012
v001
Removed annoying sound effect.
Omega
v001
Skill was introduced, replacing Black Lotus Strike (which still appears as an oskill).
Community content is available under
CC-BY-SA
unless otherwise noted.