Euphoria is a Paladin Shadow tree skill buff that enables the player's spell and attacks to pierce enemy's elemental resistances. This skill does not remove enemy immunities however.
Description
Euphoria
Buff - Your spells and attacks ignore a fraction of enemy resistances
Shadow Influence

Does Not Break Immunities
Duration: xxx seconds

Cold Pierce: +xx%
Fire Pierce: +xx%
Poison Pierce: +xx%
Lightning Pierce: +xx%
Mana Cost: xx

Synergies
+20 Seconds Duration per Base Level
-1.25% to All Enemy Resistances per Base Level
Skill Stats
| Skill Level | Base Points | Soft Points |
| --- | --- | --- |
| 1 | | |
Equipment
The Euphoria skill can be found on following items:

Gallery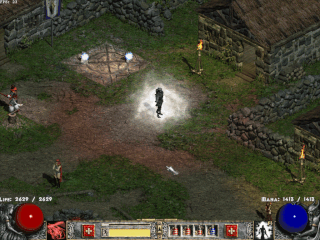 Community content is available under
CC-BY-SA
unless otherwise noted.