Boneyard is a Necromancer Malice skill tree spell which shoots a physically and magically damaging lance in front of the player which does not injure its first target, but injures other targets.
Description
Boneyard
Spell - Conjure a piercing ghost lance that explodes on impact

Initial target takes no damage

Physical Damage: xx
Magic Damage: xx
Mana Cost: xx
Skill Stats
| Skill Level | Base Points | Soft Points |
| --- | --- | --- |
| 1 | | |
Equipment
The Boneyard skill can be found on following items:
Gallery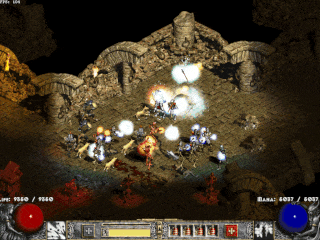 Changelog
Median XL 2017
1.0
Is now a level 12 skill, increased the number of projectiles and increased their hitbox, damage increased
MXL Ultimative
XVc
Slightly increased damage progression at early levels.
XV
Skill was introduced as part of the new Necromancer Malice Wizard tree.